Luxury Landscapes
Drainage & Dry Creek Beds
Protect your property with stylish drainage solutions.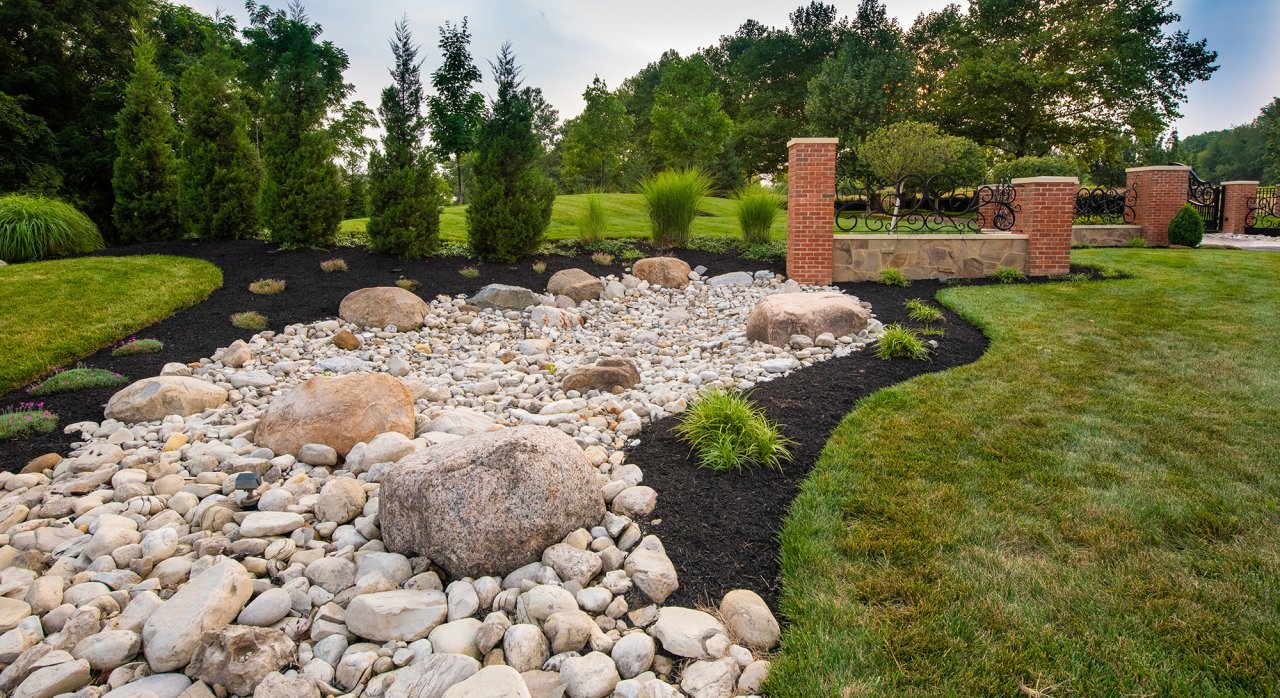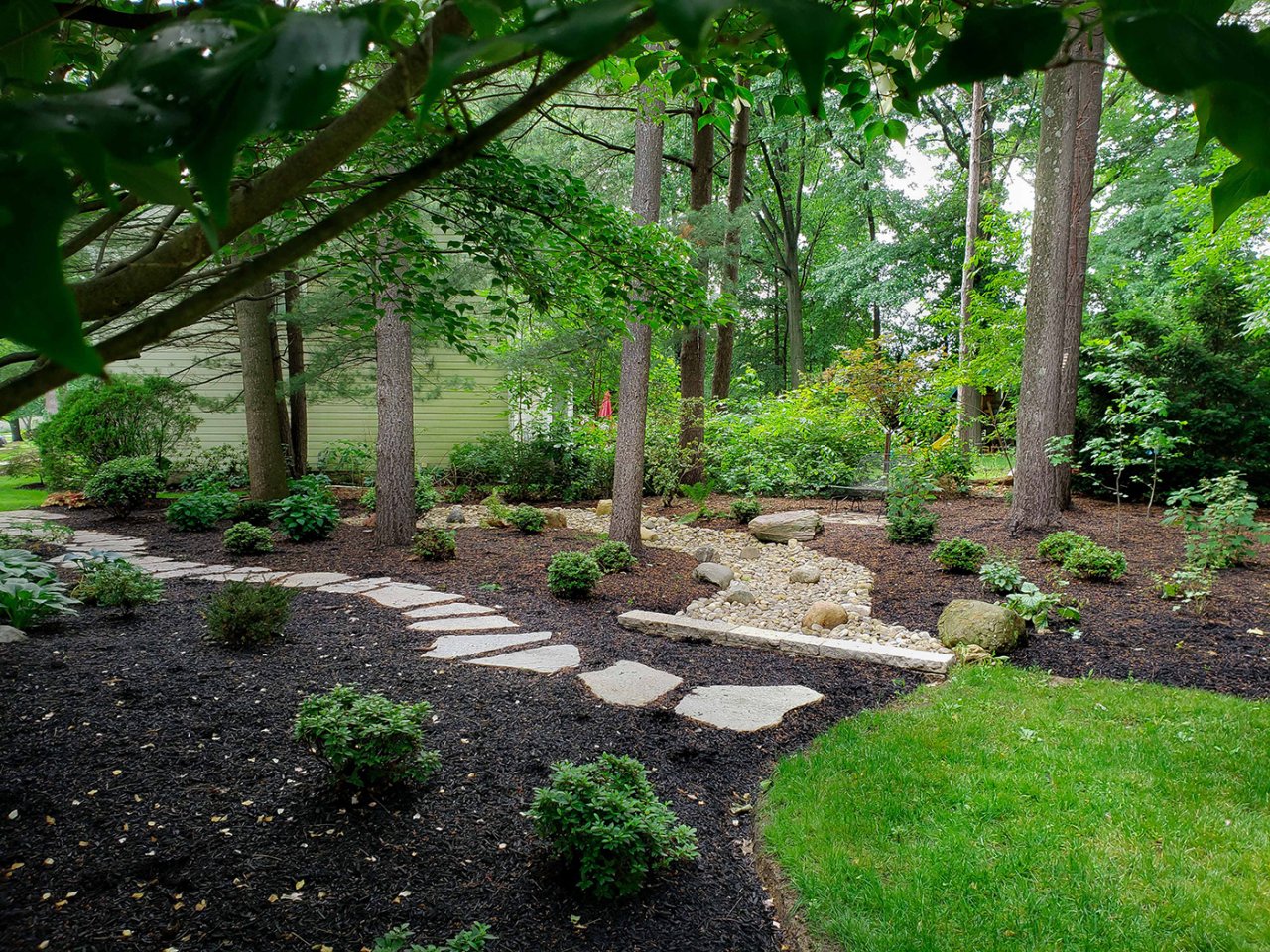 Keep water from damaging your home and gardens.
If left unchecked, poor drainage can cause a lot of damage to your property, including your home's foundation — so it's vital that drainage issues be addressed before any landscaping takes place. 
Fortunately, all drainage issues can be solved, and the solutions available — such as dry creek beds, French drains and other drainage systems — are as beautiful as they are effective. 
Whether your issues are caused by heavy clay soil, poor grading or even landscape features that disrupt the natural flow of water, the hours spent managing water on your property is time well spent.
Key Design Features
Naturally beautiful drainage solutions...
Dry creek beds

French drains

Rain gardens

Soil grading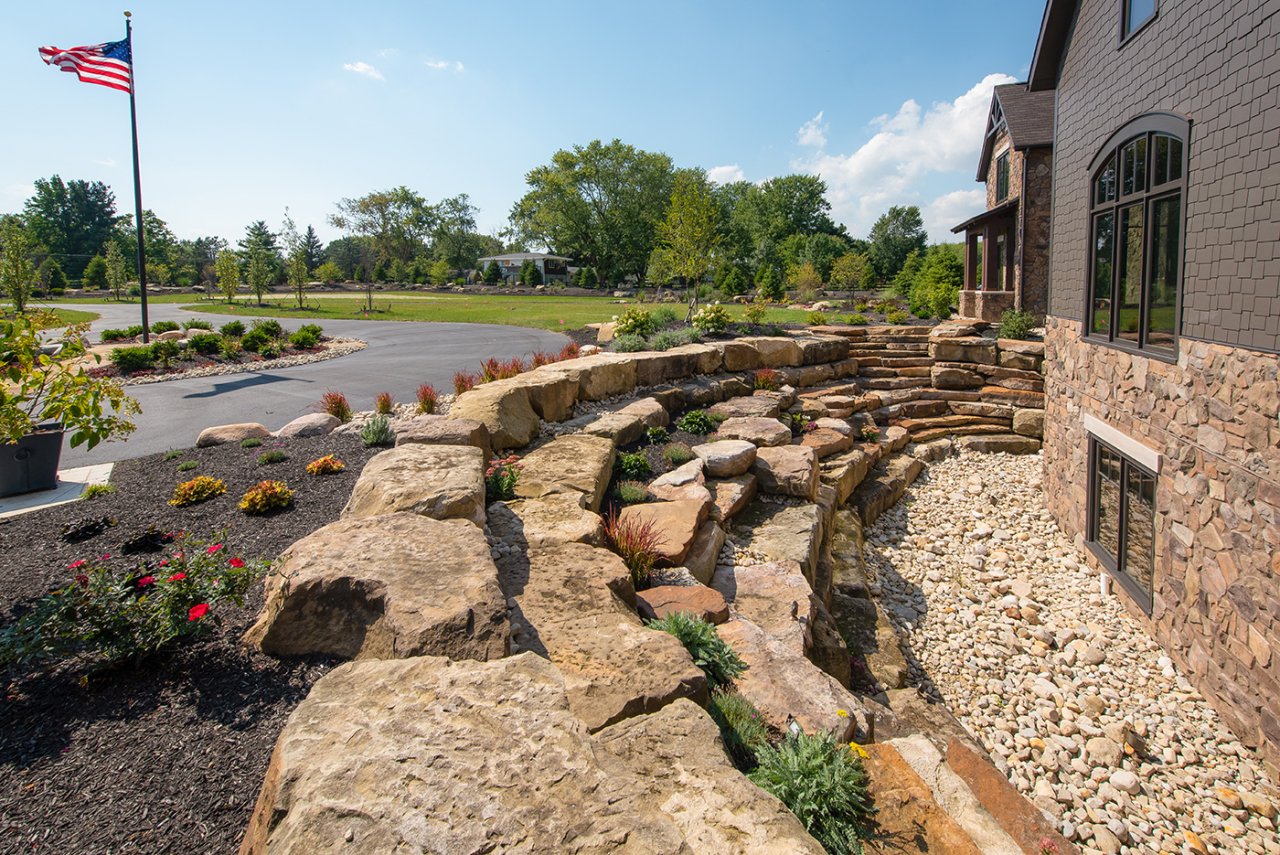 Luxury Landscapes
Turn your dream into a reality