Dublin, Ohio
Three-tiered flow
Three tiers complete this cohesive outdoor living space that flows from one level to the next.
Seamless multi-level patios make great use of space.
The entrance from the upper deck to lower patio was once blocked, now it has become a second level seating area. Composite decking leads from interior space to an outdoor dining area for ease and convenience. And on the lowest level, natural stone steps lead to a large grass area for kids and pets to play.
Upgrades to the front entrance create a great first impression.
The front entrance got a complete makeover. Monontonous, overgrown hedges were replaced with plants that vary in color, texture and height. Arriving at the front entrance is now an adventure, full of inviting fragrances and bursts of vibrant color.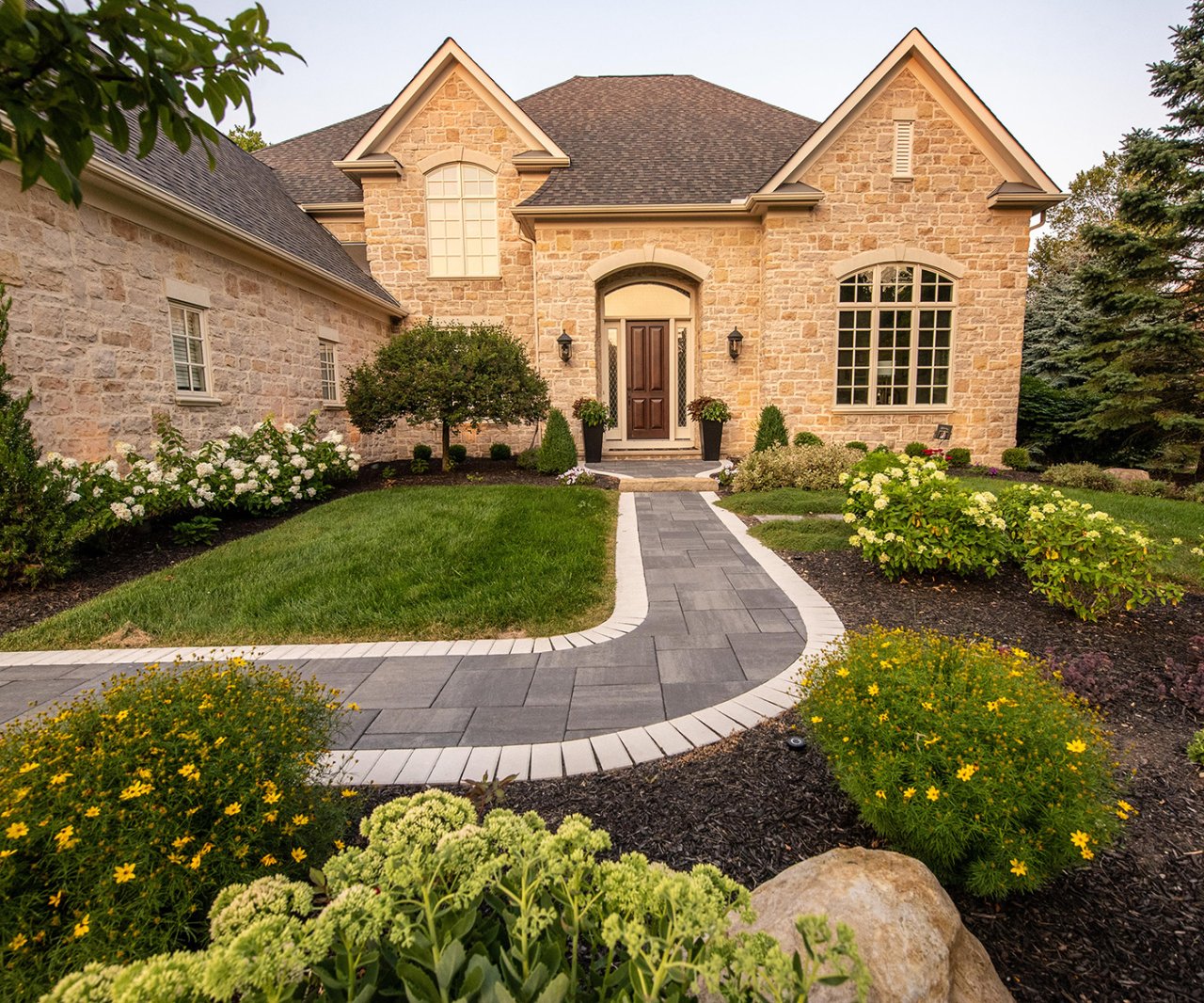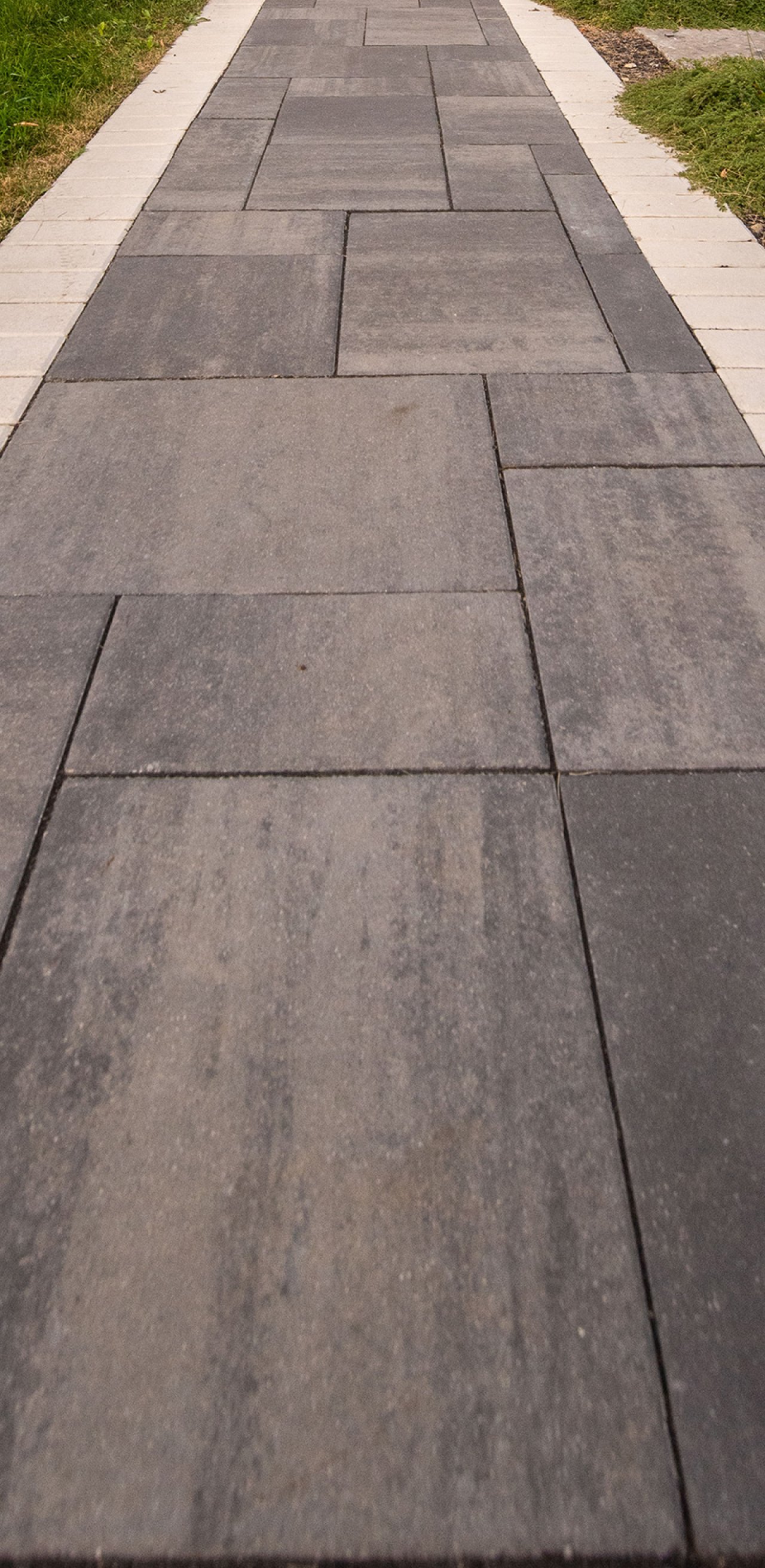 Big issues were fixed to ensure a landscape that will last.
Drainage issues were damaging the home's foundation, which prompted a complete renovation of the lower patio with a corrected pitch and additional channel drains. The patio is recessed to a sloping hillside that wraps around the southside of the home, with softscaping to soften edges and create intimate, private spaces that obstruct the view of the neighbors.
Key Design Features
Every detail matters
Gardens galore
For the homeowner's culinary needs, we added a two-tiered vegetable and herb garden.
Landscape lighting
Lighting was added to spotlight foliage and texture, while path lighting and step lights provide safety.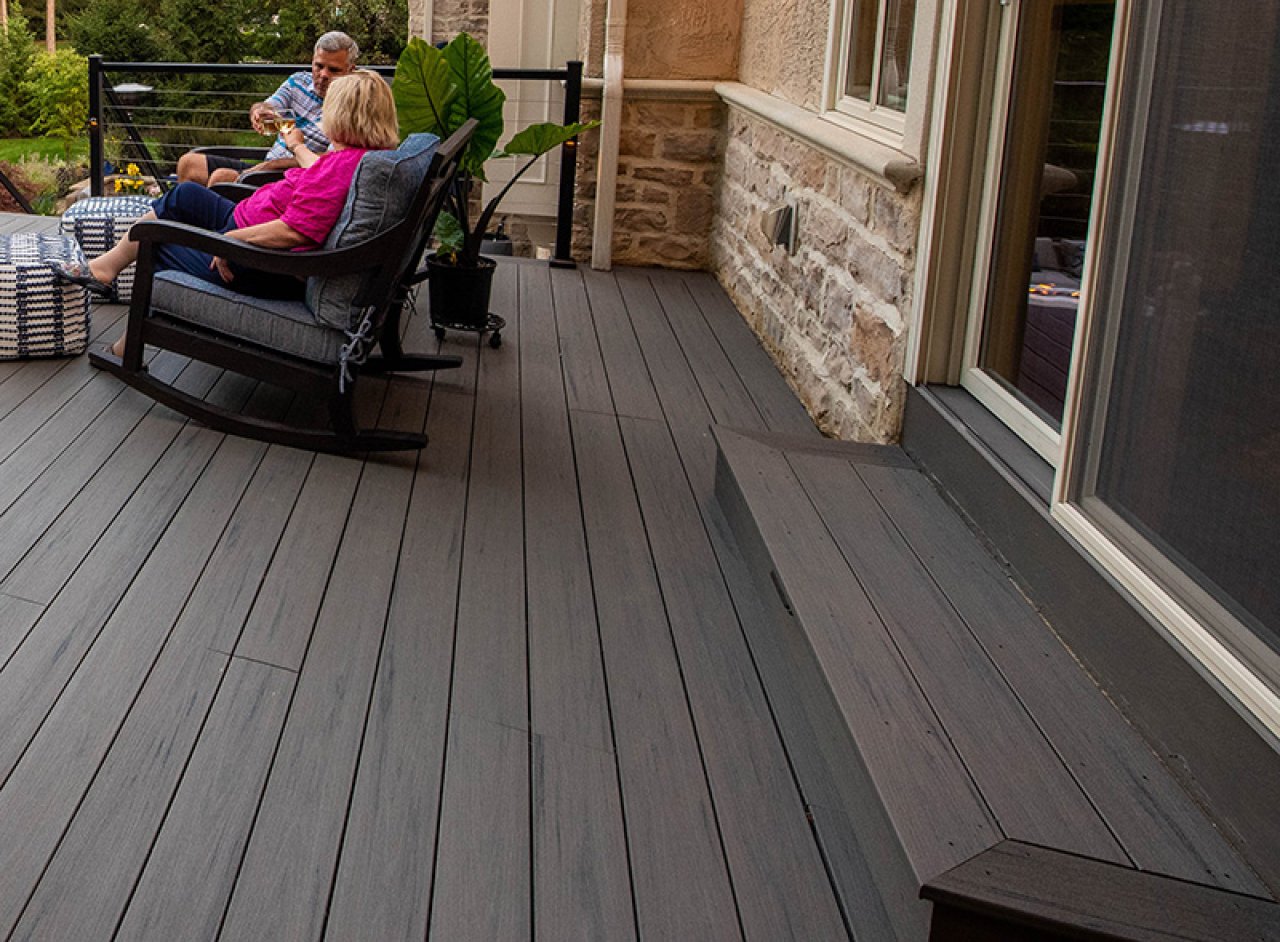 Composite deck
A strong and durable composite deck was built for the homeowners to step out of their home and relax with stunning views.
Next Steps
A unique and inspiring landscape awaits
Three easy steps to turn your dreams into reality.
1
Consult
Schedule a walkthrough with one of our design consultants. We'll get to know you, your property and your dreams and aspirations for your landscape project.
2
Design
Approve detailed presentations and estimates. This ensures we are all on the same page before construction begins.
3
Build
A start date will be scheduled. Then watch our expert team shape your property into the landscape of your dreams.
Request a Consultation
To get started, call 614-873-6242 or fill out the form below.